A "Black Tie" invitation can seem intimidating at first, but as long as you follow a few simple guidelines and try to be mindful of your host's wishes and expectations, you should not go far wrong at this season's best events.
White Tie

The White Tie dress code is perhaps the most formal, and if you are invited to a White Tie event it is an opportunity for ladies to wear their best jewels and a full-length ball gown. If you like, add long white gloves, but these are optional.
Gentlemen can wear a black tailcoat with matching trousers, a wing collar shirt, white waistcoat, and white bow tie. Black silk socks should be worn with black patent leather shoes.
Black Tie

This can be more or less formal depending on who your host is. For ladies, it is an opportunity to wear something stunning like an emerald or purple maxi dress with heels and jewels to match. Of course, it does not have to be a purple maxi dress or, in fact, a long gown at all. A shorter cocktail dress can also be appropriate in a Black Tie situation, so it is your choice.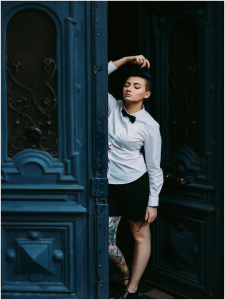 Gentlemen should wear a dinner jacket or tuxedo with matching trousers and a bow tie. Choose between a waistcoat and a cummerbund, whichever feels most comfortable, and complete the look with laced Oxfords or calfskin or black patent leather pumps.
GQ offers further advice about black tie rules.
Black Tie Optional

This is a tricky one, particularly for men, because you could be the only guest to turn up in a business suit and look as though you have not made any effort. Conversely, if you wear the full black tie you might look like the maître d. Perhaps try to find out from the host what is really expected.
It is much easier for ladies, as they can wear a long gown on any occasion. As long as your favorite maxi dress is not too casual, it will be fine to wear to a black tie optional event.
In the colder months, gentlemen can wear a black or charcoal overcoat, preferably with a velvet collar and a scarf. Ladies can choose a velvet evening coat or a faux-fur shrug.